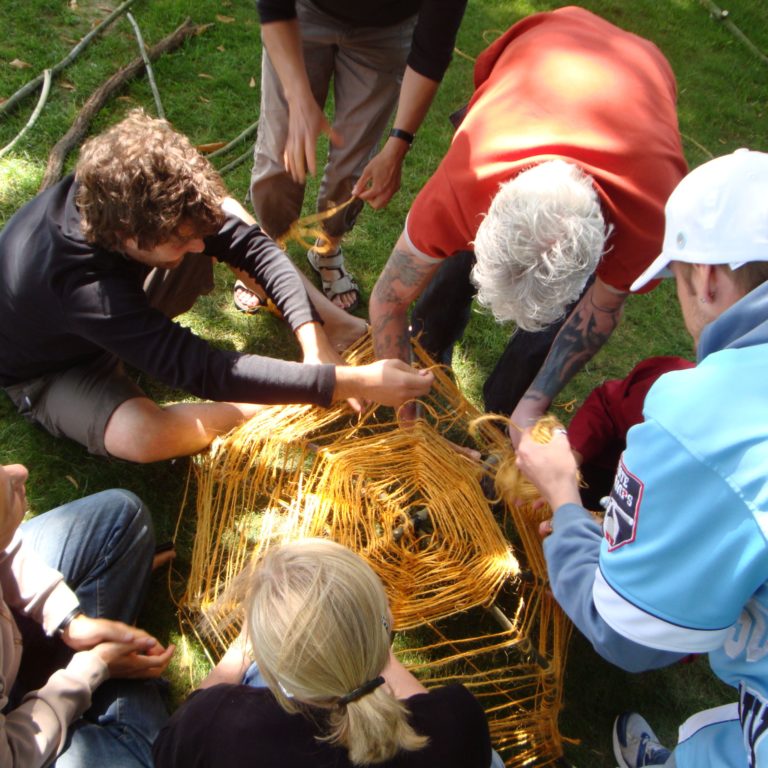 Why?
Working with visual arts is a very efficient way to introduce processes of transition. You avoid endless talking with help of a non-verbal medium. One image can replace 1000 words. Process time is often halved.
You become creative in a practical and playful way.
In working with art you learn to know each other in a different way. It is very beneficial for cooperation.
It is a perfect way to revitalize and to destress. You immediately benefit from it.
What you discover via art techniques is easy to apply in daily life. Thinking and doing go hand in hand.
What do we support concretely?
personal development of individuals inside the company
the enhancement of mood and cooperation
shared leadership in teams
conflict management
learning, creation and transformation processes in the organisation
Trainings
We offer trainings for facilitators. The workshops can also be integrated into existing trainings.